About This Fundraiser
Many of you have been asking me how could financially support our Justice work @ Creating Justice, you can donate here. To either our Hip Hop Smoothie Shop or to our organizing work. Thanks for offering to help us as we continue to build and contribute to this movement.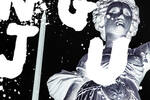 Advancing Justice through Creative Expressions
Our Mission is to Creatively help to Advance Justice through community organizing by educating, developing, and helping to empower leaders who will build awareness, educate, and advocate for and create change.
Though we partner with "The Church Without Walls" Creating Justice is a non religious organization and is a project of "The Shaw Community Transformation Corporation" The Shaw is a 501 (C)3 Tax-exempt Organization 01-0804429